Innovating from your living room
For many weeks since March 2020, owing to the rapid onset of the COVID-19 pandemic, social isolation has become the norm. The Australian and NSW governments have implemented stringent controls and essentially restricted residents to their homes except for groceries, essential services and constitutionals. Collaboration and continued innovation in these changing circumstances has been imperative.So far, we've undertaken coding sessions, VR development, meetings via phone, meetings via Zoom, lots and lots of communicating via instant message and have even taught and learned in fully immersive Virtual Reality. here are some key takeaways.
Working from home, powered by technology - equipment to make your life easier.
Some basic equipment has been crucial to our business as usual approach.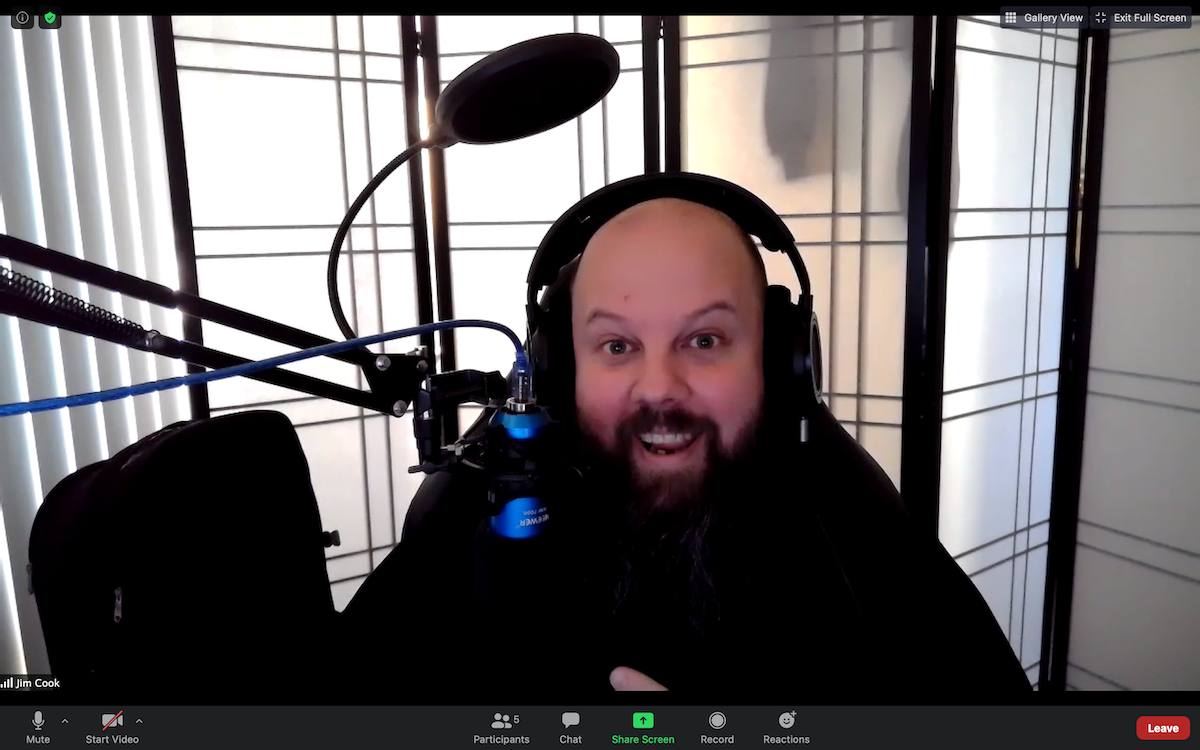 Audio Equipment:
Video Equipment:
Document Broadcasting:
If you need to share written notes, or show overhead capture, you may need a IPEVO VZ-R Document Camera which has a built in microphone.
Second screens (even small ones) will make digital collaboration a lot easier.
Keyboard and Mouse:
No specific recommendations, but a lighter weight mouse will help you avoid WHS related injuries.
Phones:
Don't forget to redirect on campus phone lines, for some reason people still call them!
The Service Now knowledge base has a lot of details on how to interact with your desk phone from home.
Files and Storage:
Dropbox, Sharepoint and OneDrive are all good options, but if you find you and your team collaborate on a lot of documents, nothing beats DropBox Paper. The university has a full license.
AR/VR/XR initiatives in the time of self-isolation.
More Virtual reality headsets sold in the months of March and April than any time since consumer headsets were made available. This has been a combination of 2 key elements. The first obvious one is that with more people unable to leave the house, escapism to virtual worlds has become exceedingly appealing. The second is the release of Half-Life: Alyx. the first truly AAA game developed exclusively for VR. Estimates show that the game has sold almost a million copies, which exceeds most regular games, and is far and away the most downloaded VR game to date.In the Education side of things, we've been hard at work developing an Asset management tool for delivering 360 tours and 3-D model sharing for staff and students.  We call it Eta-Ki. The translation of "Eta-Ki?" from Bengali would be "what is this?"‌‌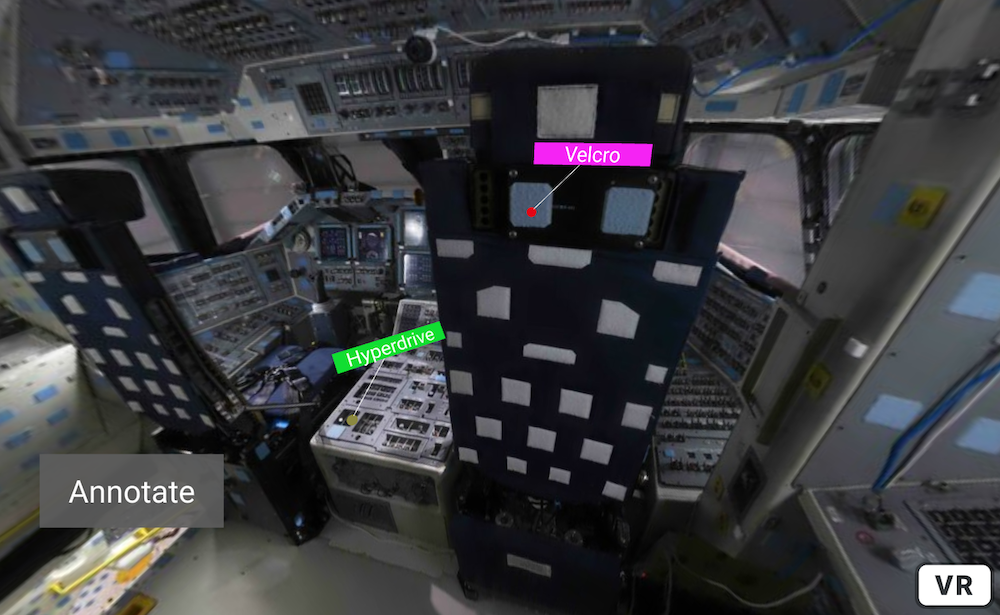 ‌‌‌This has helped us to consolidate an approach for media sharing between academics and students, and we hope will lead to more use in the future. It's comforting that trends we have been tracking and prototyping with for the past seven years are now in very high demand for teaching and research. Headsets are still difficult, as we have only around 100 and they are all trapped on campus, but the price continues to drop and if Half Life: Alyx is any indication, there will be a lot in homes around the world for us to leveragewith our teaching content in the future.
The Tech Demo from Home.
There is a lot of equipment that we regularly demonstrate for educators and researchers, be it 3D printers, headsets, wearables, microcomputers or cameras. This has led to a lot of screencasts and video resource creation. It has also led to a lot of equipment in our homes! Each time one of us ducks to the lab, we seem to bring one more piece of equipment home so we can stream a demonstration for somebody, and It's clogging up our work area – which we cannot recommend. Setting limits on what is possible is important here, but in theory, there is no limit to what can be demonstrated via a 360 video or even a High definition standard format recording.‌‌‌‌ a personal reflection from running the ANZAC day memorial live stream; it was eerie with four people at an event that usually has closer to a thousand attendees;  All of the tech demo was done from my balcony over the phone and over YouTube. You can even hear me chatting to my cat.‌‌
We Love Whiteboard.
Anyone who has a background in design will know the power of the whiteboard. There's nothing so invigorating as prioritising requirements in a scrum on a large free-form canvas.  While there are plenty of digital white-boarding tools, mind-mapping tools and a myriad of multi-user editing tools available, this is a situation where we advocate the lo-fi solution.‌‌Write down the requirements (digitally or analog) and share it back to the group through a simple screen share. We've been using Dropbox paper in the first instance. But we've also been up-skilling our 'customers' in issue management.  Bringing them into the mindset of a milestone-driven developer makes their contribution participatory and leads to better results. Quite often now we wake to an issue in GitHub created by a user, that is articulated in a way our team can understand and action.
Virtually Available.
While Virtual Labs are nothing new, the level of Fidelity we can implement using Unity, WebGL and other modern delivery modalities means we can generate a lot of immersive and virtual content "Imagine what the University of Colorado do but on steroids.  A Disclaimer, I have a vested interest here developing pharmacological laboratories in VR in my outside of Sydney University role, with that said, I still see the value in the university adopting a broader approach. many skills can be on-boarded, audited and even certified via Virtual instruments." Without getting too far into the pedagogy and without boring you with details of Blooms taxonomy, scaffolding, or productive failure, suffice to say the supporting literature for Virtual, Simulation and Immersion as powerful learning tools is growing every day. iDesign provides a great resource with practical examples but we can develop even higher fidelity solutions which, research says, increase the effectiveness of learning. Things like lab safety, complex and expensive instruments, and difficult locations are the obvious choices, but we have simulated mitochondria as big as buildings, and planets as small as marbles.‌‌‌‌
Up-skilling always.
Isolation is a great time to work on capability for the future. some members of ICT TechLab team have been engaged in the Unity Learning system, while we doubt the need to suggest to this audience that upskilling your team is important, we understand that austerity measures make budgets difficult. with that in mind, here are a list of free resources we have been engaging with to keep our team at the leading edge.
Health and well-being – be inclusive and flexible.
Not going to imply we are all-rounders/experts in this area and still improving daily, but physical activity is something we all need, and mental health is more important than ever. There is a myriad of resources available to help manage your mental health while in isolation, and we recommend trial/using all of them. One thing we can say that has worked – is taking time to video chat with friends and colleagues after-hours about non-work things, and about work things. We used to vent Fridays at the pub or to our friends at dinner, now we need a way to do that.  For some of us venting is healthy. ‌‌Another unseen benefit of the startup culture we run in the TechLab is topping and tailing each day with a positive interaction among the team.  For most of the team, their first meeting of the day will be with their teammates to talk about the agenda for the day's work, and the last meeting of the day will be to discuss anything that got missed, arising business and challenges to overcome. There's something to be said for starting and ending the day with a group of people who are genuinely interested in each other's wellbeing, and them making it known. All our team calls end with "stay safe" and it makes it feel like every day is RUOK day.
For Physical fitness in your lounge room, nothing beats this work out routine, recently published on reddit: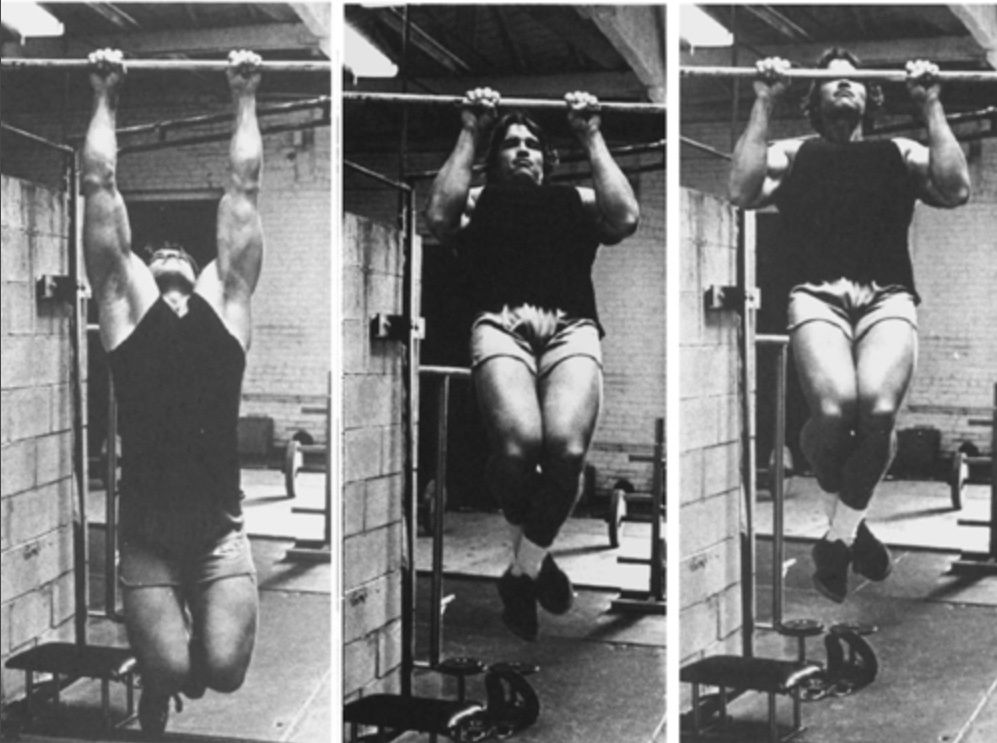 Conclusions and musing.
We may be through this in a few more weeks or months here in Australia. With the slow meander back to normalcy, or perhaps there is a relapse and we end up in this state for the rest of the year. It's impossible to say. One thing however can be certain. when we do return to the Lab, we will be taking many of these digital practices with us.